Click on the Map to Zoom In/Out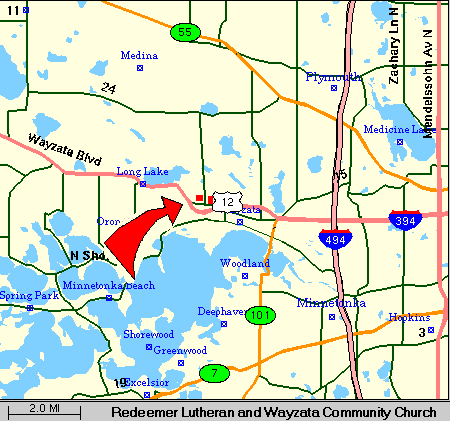 Map to the Minnetonka Redeemer Lutheran Church and Wayzata Community Church

From I-494, go west to Hwy 101. Exit on 101, go North to Wayzata Blvd.(Old Hwy 12)

Go west on Wayzata Blvd. about 1 mile to Ferndale.
Both churches are on the north side of the intersection.

Zoom In
The ScoutingBSA.org web site is a volunteer effort. Suggestions for improving the site are welcome! Please email your comments to the Web Committee. Problem reports may be sent to the Webmaster. Our goal is to improve communications and to advance Scouting. Thank you for your input!
---