Joining Boy Scouts
The Viking Council service area includes the western half of the metropolitan Twin Cities, Central Minnesota and portions of Stearns and Swift counties.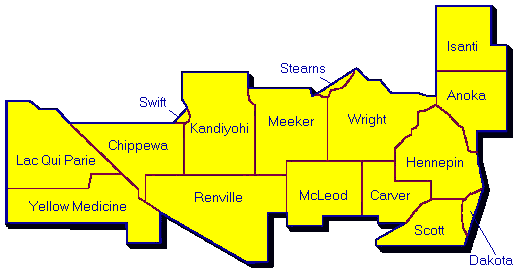 Joining Process
If you would like more information on how YOU can take part in some awesome adventures, look for sign-up information at your school, church or synagogue, or have a parent contact us directly at:
Viking Council, Boy Scouts of America
5300 Glenwood Avenue
Minneapolis, MN 55422
Phone: 763/545-4550
Fax: 763/546-5140
E-Mail: ddominic@bsamail.org

Program Cost
Because the leaders are volunteers, Scouting, as a whole, is a very inexpensive, year-round, worthwhile activity. Costs include:
National joining fee - $7.00


National Boy's Life Magazine - $9.00 (Optional)


Boy Scout Uniform - around $80.00 (This would be for a complete uniform. Most Boy Scout troops have modified what is needed so the price will drop. You will need to consult the Boy Scout troop you join.)


Activity Cost - Troops camp once a month. Fees for food and possible activity fees may be charged.


The Troop does form a budget for the year so that operating expenses can be determined for the Troop and the Scouts. To cover expenses, many troops participate in wreath and popcorn sales or other types of fundraisers. By participating in these fundraisers, your son can earn 100% of the funds needed during the year for all of the activities in which he might participate.

Top of Page